Build credibility with case studies and testimonials
All products require some effort or cost to adopt. It's much easier to convince your customers to take a risk on your product if you have proof that it has delivered great results to other businesses, especially if these businesses are well-known, similar to, bigger than, or respected by your prospects. Evidence of delivered value turns a lack of reputation into a great reputation and growth inertia into sales momentum. In the form of testimonials, metrics, and case studies, social proof is one of the most important assets for early-stage startups to build.
Start simple and highlight the successful and trustworthy parties you're associated with. The best association to highlight on your website, pitch decks, and sales collateral is your customers. Display some customer logos in all these materials, and ensure your terms and conditions allow you to do this. If you're short on impressive customer logos, consider other associations that could boost your credibility. These logos might include investors, partners, mentions in the media, and alumni logos (corporate or educational).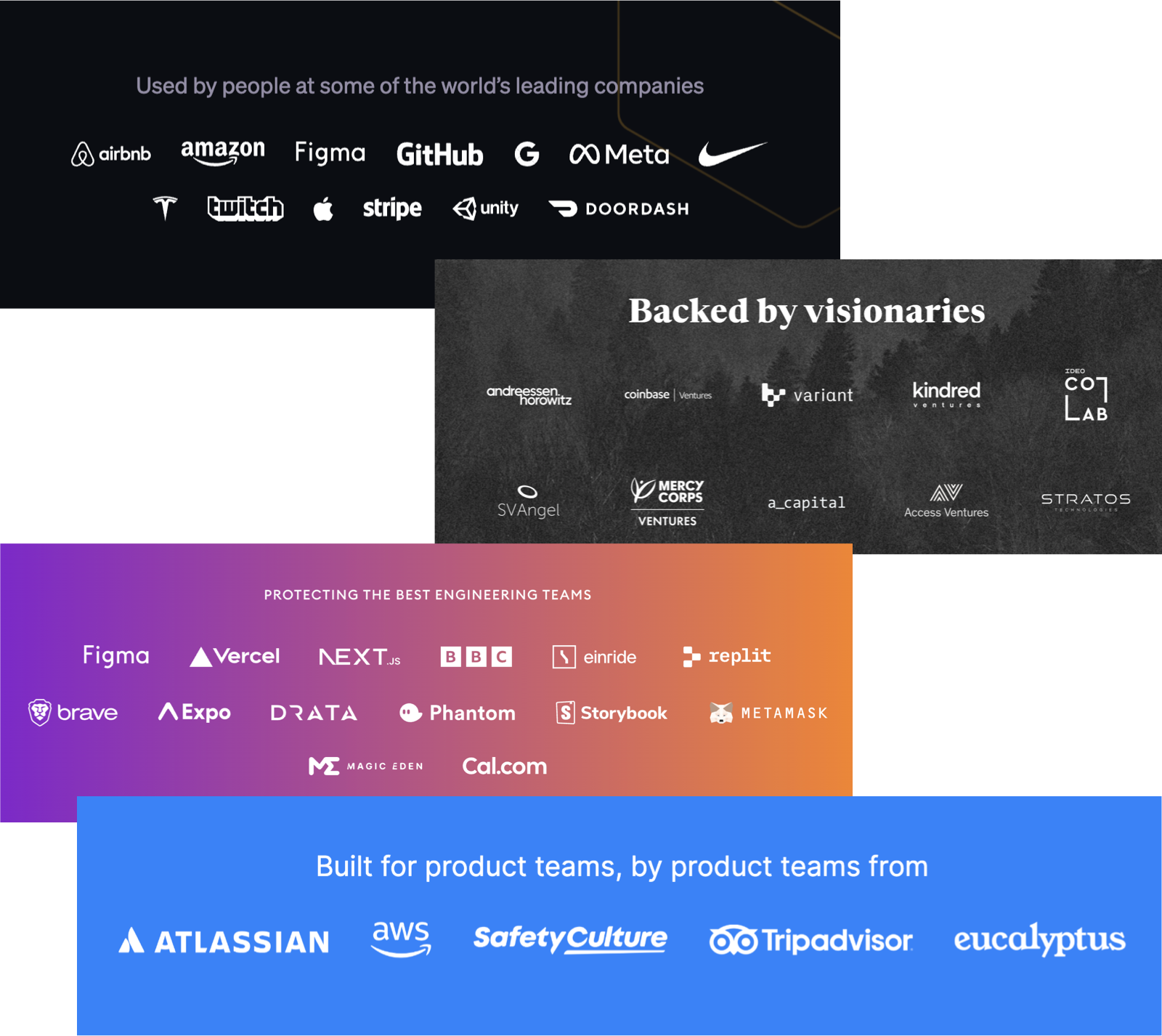 Testimonials are even better than logos and are easy to solicit and publish, making them another good place to start. Ask key customers, partners, or investors to write a short endorsement for your product or team. Feature these testimonials prominently in your sales and marketing collateral, particularly your website. Tailor testimonials to each context. Employee or investor testimonials work great on careers pages, partner testimonials for partnership collateral, and customer testimonials by far most effective for content targeted at prospective customers.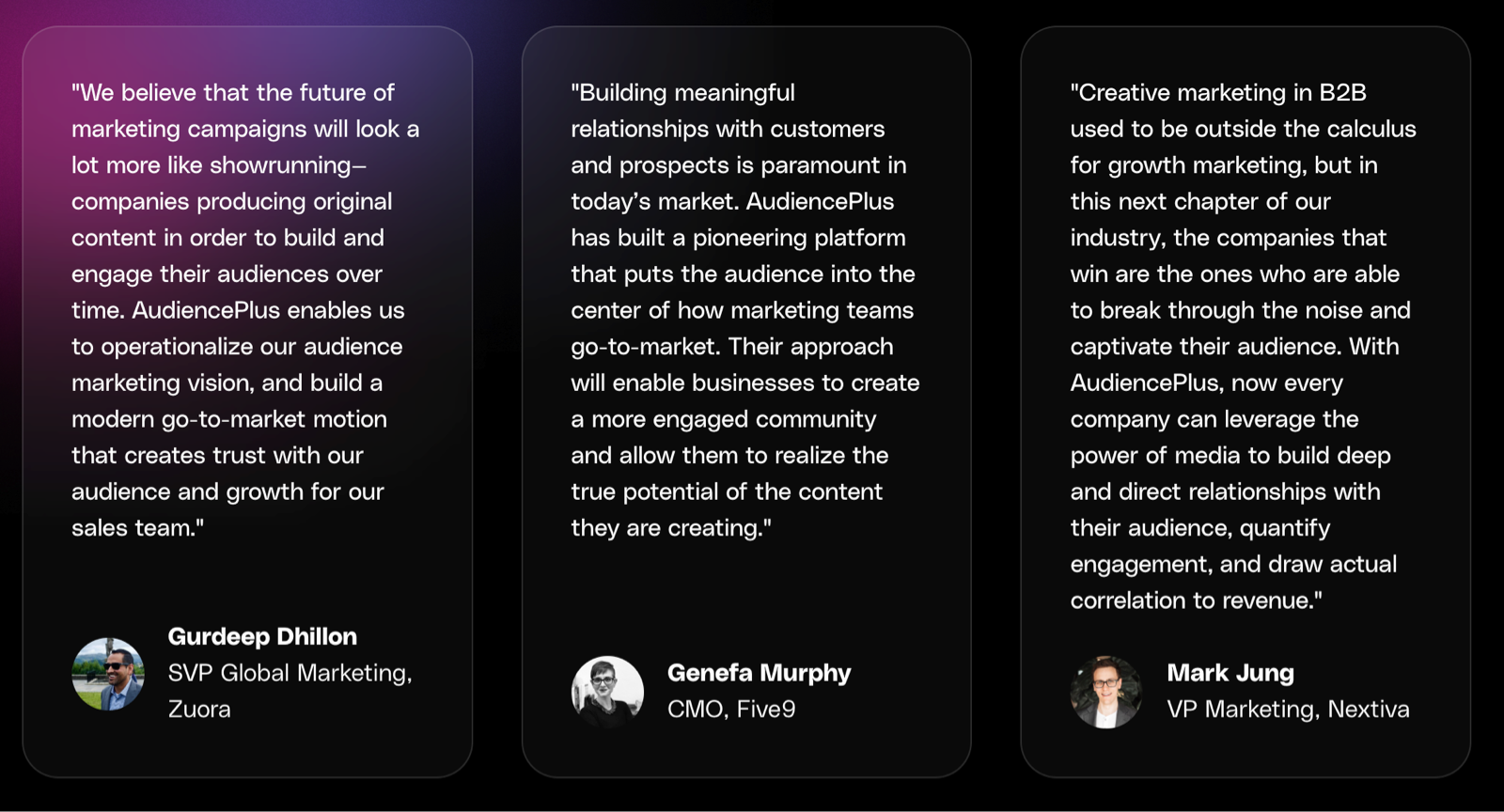 Case studies tend to boost your credibility even further, though they are more effort to produce. Work with your greatest success stories to turn them into detailed case studies. The more outcome-focused a case study is, the more effective it will be. So, talk about the results your product and team have delivered to your customers. While potentially expensive to produce, video case studies can serve as foundational content for social media content and advertising.
Data is the best way to credibly communicate the value delivered. Many startups leave it far too late to measure the impact of their products. If your product drives revenue or saves costs, quantify this impact and communicate it as much as possible. Consider this on a per-customer and platform-wide basis, and include these metrics in case studies and other relevant content.

Turn every success story into a case study. This goal should be one of the primary responsibilities of any B2B marketing team, and every team should support this effort:
Customer success must frequently request testimonials and case studies from customers. Set KPIs for customer success that drive them to generate case studies and testimonial opportunities.
Survey customers to identify happy customers who should be case study candidates.
Use data to identify success stories within our customer base. Notice when your product
Respond to positive feedback (e.g., CSAT, NPS) requesting a testimonial or case study.
Work within your means. Creating several case study articles yearly is much better than just one or two videos. Graduate from logos to testimonials quickly, testimonials to case studies when you recruit your first marketing hires, and only add videos once it's easy to consistently produce the rest without disruption.
Cover all of your key customer segments. If you sell to small businesses and enterprises, ensure you have case studies for both. If you sell to multiple industries, have a case study for each industry. Prospects will trust testimonials that align with their own business.
When starting from scratch, some startups succeed by targeting notable businesses as their first customers. Winning a few notable logos early in your product's lifecycle can boost your credibility with other early prospects.
14 August, 2023
Subscribe for updates
Subscribe for weekly advice covering product strategy, development operations, building teams and more.